Applications generally
E-mobility
E&E
Construction
Construction chemistry
DIY products
CSH applications
Paints and coatings
Health
Foundries
Glass
Paper
Polymer applications
Grinding and Polishing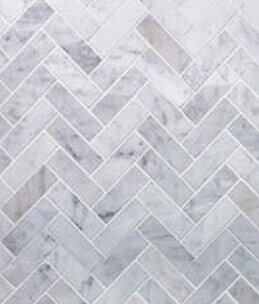 The Quarzwerke Group's range of tiles is very diverse. We can provide the right solution for every application - from kaolin, feldspar and quartz products for wall and floor tiles to brilliant white fine stoneware compounds. We can guarantee raw materials for our customers that are optimally adapted to their manufacturing processes, aswell as being cost-effective and unique. In short: we guarantee that our products will benefit your business and that you will value them for years to come!
The highest quality
The combination of raw kaolins, cyclonized kaolin types, extremely pure potassium feldspar and different types of quartz enable the production of very white firing compounds for high-grade tile production. Our raw materials enable the production of very high-quality, large-format tiles.
Brilliant white kaolins, e.g AKPrime®, are being used world-wide for such new decoration processes as digital printing.
Interested? Contact us for further information.