Applications generally
E-mobility
E&E
Construction
Construction chemistry
DIY products
CSH applications
Paints and coatings
Health
Foundries
Glass
Paper
Polymer applications
Grinding and Polishing

A sense of perfection
The Quarzwerke Group can look back on long and valuable experience gained in the extraction and processing of quartz, kaolin and feldspar raw materials. As a result of this we are able to offer first-class expertise for the ceramic industry. And we don't rest on our laurels, we attach great importance to continuing optimization in the quality and processing of our products.
Our varied portfolio provides optimal solutions in all areas of ceramics. This is also reflected in successful new products in recent years. Modern and effective production technologies make sure that we sustain our high quality.
And another benefit for our customers: thanks to our various production sites we are able to offer optimized solutions for logistics. Put us to the test!
Unique mineral deposits are the basis of our success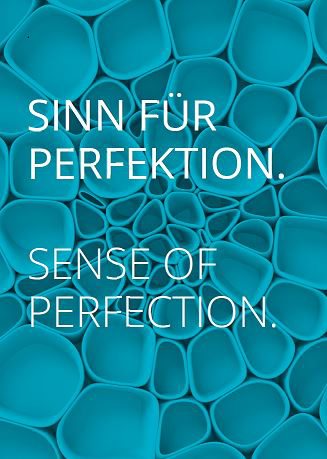 Amberger Kaolinwerke has access to various mineral deposits. These deposits mean that our raw materials are high quality and allow products with very specific properties to be processed and refined. Nearly all well-known tableware, sanitary ware, tile and stove-tile manufacturers, manufacturers of technical ceramics and insulators use kaolin, kaolin fireclays, potassium feldspars and quartz powders from Amberger Kaolinwerke for their compound and glaze batch compositions.
The kaolin range includes super white firing plastic kaolins with good rheological properties for tableware ceramics and kaolins with excellent liquification and fragmentation properties for the sanitary ware industry. They are also constituents in white firing and super white firing tile compounds. A highly plastic product is available specially for the production of large insulators.
Analytical Methods & Application Engineering for Ceramic Raw Materials

As well as a comprehensive quality management system Amberger Kaolinwerke offer services for research and development in ceramics.
The most important things for us are product development and helping our customers to increase their business. In close collaboration with you we can develop solutions to problems ranging from body and glaze investigations to error analysis in the production process and expert advice.
In optimizing existing or new glaze formulations Amberger Kaolinwerke has always been a sought-after, competent and flexible partner. We work with our customers to improve existing compound batch compositions or even develop completely new ones for new plants regarding parameters such as whiteness, liquefaction and plasticity.
Choose Amberger Kaolinwerke as your competent partner and our sales staff and engineers will actively support and advise you from raw material to the finished end product.
Laboratory Analysis Methods and Ceramic Applications
Chemical analysis:
DIN 51001, X-ray fluorescence
Mineralogical analysis:
X-ray diffraction
Particle size distribution:
Sedimentation in range < 45 µm Zellcheming:
Zellcheming method V/27.3/90 (Sedigraph 5100)
Wet screen residue:
Zellcheming method V/27.6/90
Dry screen residue:
DIN EN 933-10 (Alpine-air-jetscreen) for hard substance powder
Screen analysis:
DIN 66165 for grading
H-value:
DIN EN ISO 787-9, solids content 10%
Viscosity Lehmann:
Lehmann viscometer nozzle diameter 3,2 mm
Casting rate:
Thickness after 30 min.
Contraction:
Cast discs firing temperature 1410°C red. or 1250°C ox.
Brightness:
ISO 2470, with filter element R 457 (Elrepho 450 X) cast discs firing temperature 1.410°C red. or 1.250 ox.
Modulus of rupture:
Drying temperature 40°C, specimens cast with optimized deflocculant addition.
Sagging:
Body rod, firing temperature 1410°C red. or 1250 ox.
Water absorption:
DIN EN 993-1, determined on Kaolinchamotte-granulate 8-16 mm.
Melting behavior:
Determined with Hot-stage microscope.